Hagie™ STS Sprayers Intelligence & Productivity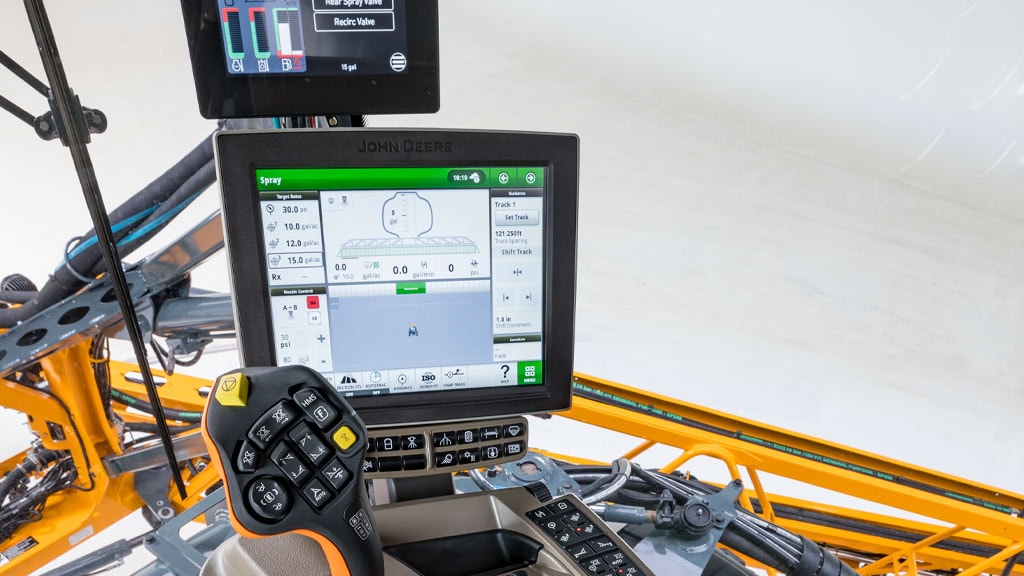 More than Iron
We make it easy for you to benefit from having a connected sprayer in your operation. All Hagie STS Sprayers come standard with a JDLink™ connection, an integrated StarFire™ 6000 Receiver and a Generation 4 Dislplay. If you're an advanced tech user, you'll enjoy the benefits of having a highly intelligent machine connected to a full suite of solutions on the most open platform in the industry.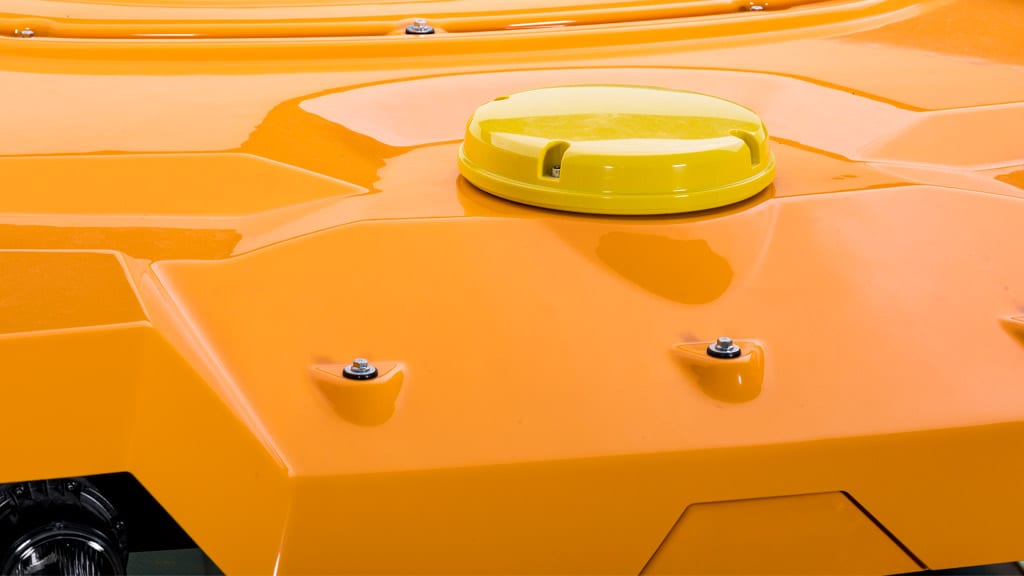 StarFire™ 6000 Receiver
The receiver comes standard with a one-year SF3 subscription. The SF3 signal provides +/- 1.2 in. (3 cm) of accuracy. Upgrade to Radio RTK or John Deere Mobile RTK to meet the accuracy needs of your operation.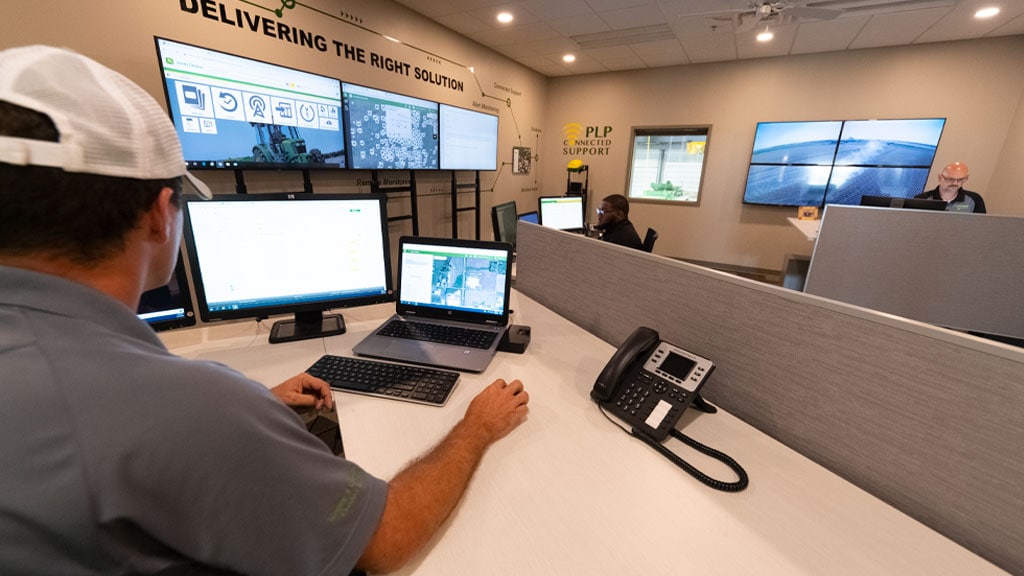 JDLink™ Connectivity
JDLink enables streaming of data to you John Deere Operations Center account, machine-to-machine communication, in-field data sharing with your agronomic consultants, plus Data Sync, Remote Display Access, Remote View and Adjust, and John Deere Connected Support.™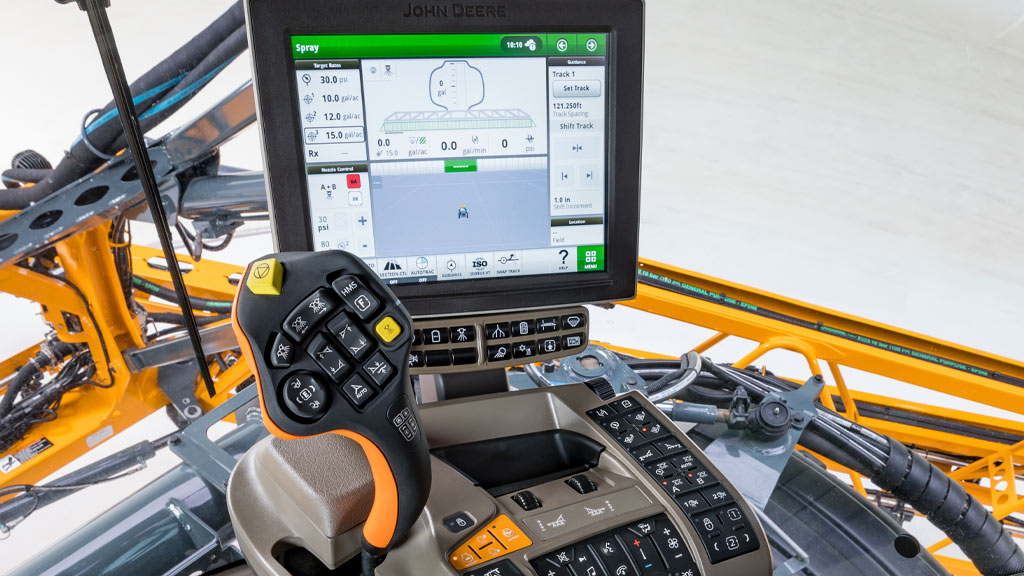 4600 CommandCenter™ Display
The Generation 4 display provides sprayer performance data and allows you to adjust on-the-go to improve accuracy. For access to more information on run pages at all times, an optional Generation 4 Extended Monitor can be added as an aftermarket kit.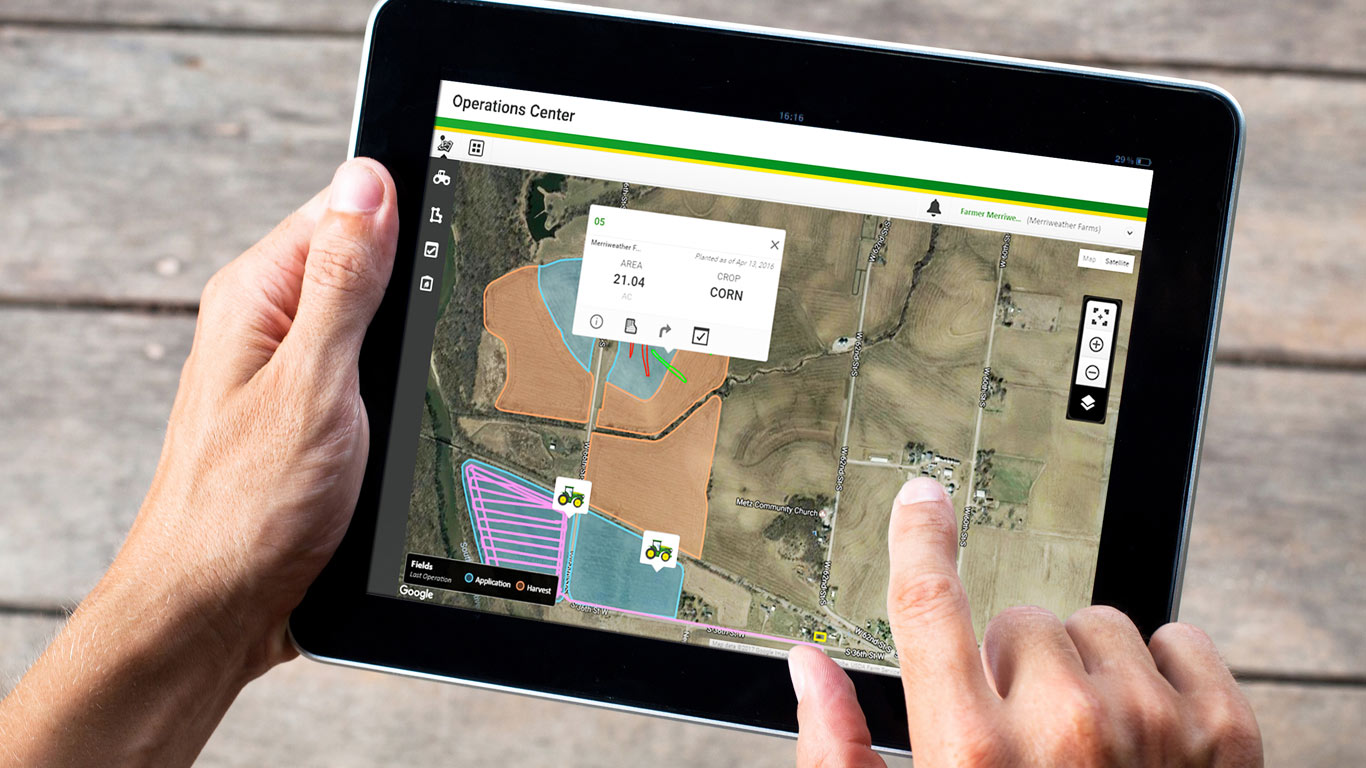 John Deere Operations Center
Access field, crop, and machine information anytime, anywhere, on your desktop computer or mobile device through John Deere Operations Center. Create variable-rate prescriptions for each field and push them to the in-cab Generation 4 display so you or your operators don't have to enter this information. Plus, with more than 140 connected software tools, including Harvest Profit and other major farm management systems used by agronomists, you can make the most out of your data.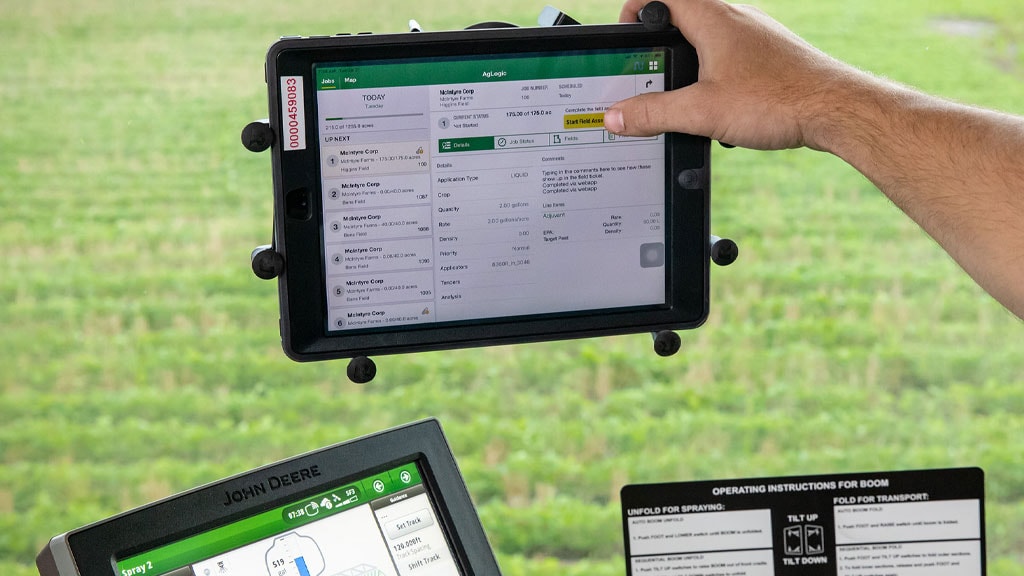 John Deere Operations Center™ PRO Dispatch
Wirelessly send work orders to your team and manage your entire sprayer/applicator fleet with just one app. Designed exclusively for ag retailers and service providers, Operations Center PRO Dispatch is the only logistical management tool that seamlessly integrates with Operations Center.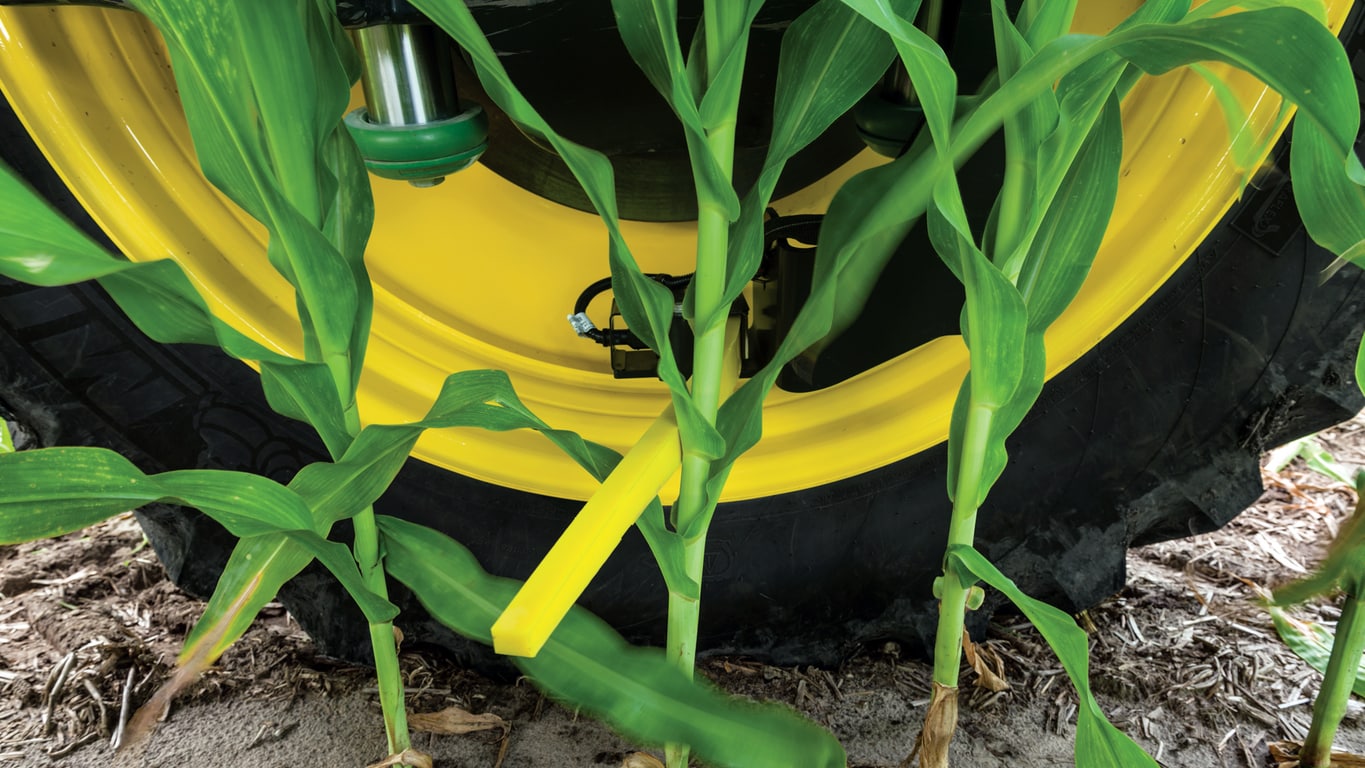 AutoTrac™ RowSense™
This optional guidance system uses paddle sensors mounted on the sprayer's front wheel to detect plants and keep the sprayer in the row, and off the crop, at faster application speeds. For mature cornstalks in late-season rows. Compatible with 20- and 30-inch (51 and 76 cm) corn rows.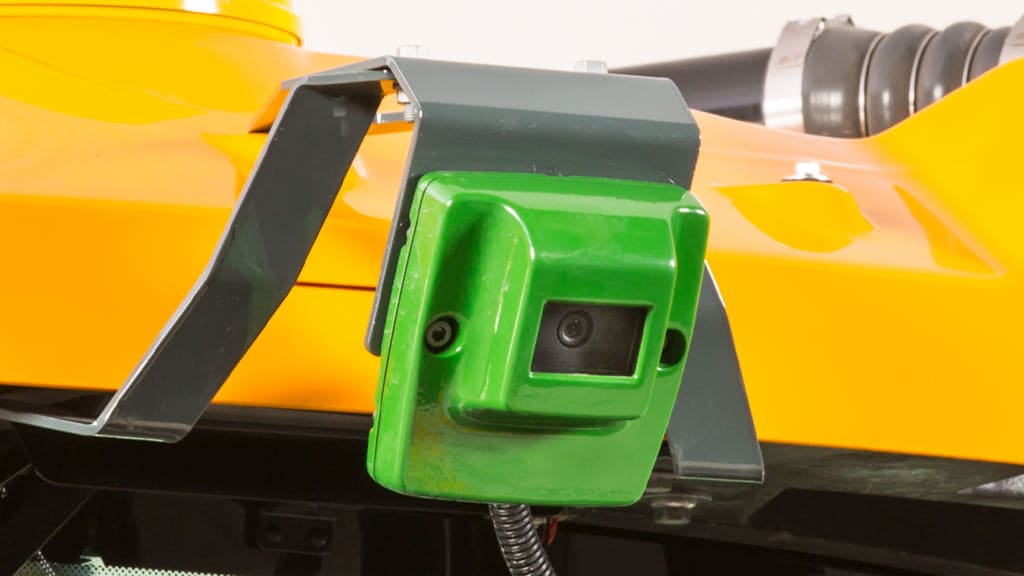 AutoTrac™ Vision
This optional guidance system uses a front-mounted camera to see early-season corn, soybeans, sugar beets, and cotton at least 6 inches (15 cm) high, and keeps the sprayer's wheel in the center of each row, reducing crop damage, even if planter drift causes misalignment. Compatible with 20- and 40-inch (51 and 102 cm) rows.