Hagie™ STS Sprayers Power & Efficiency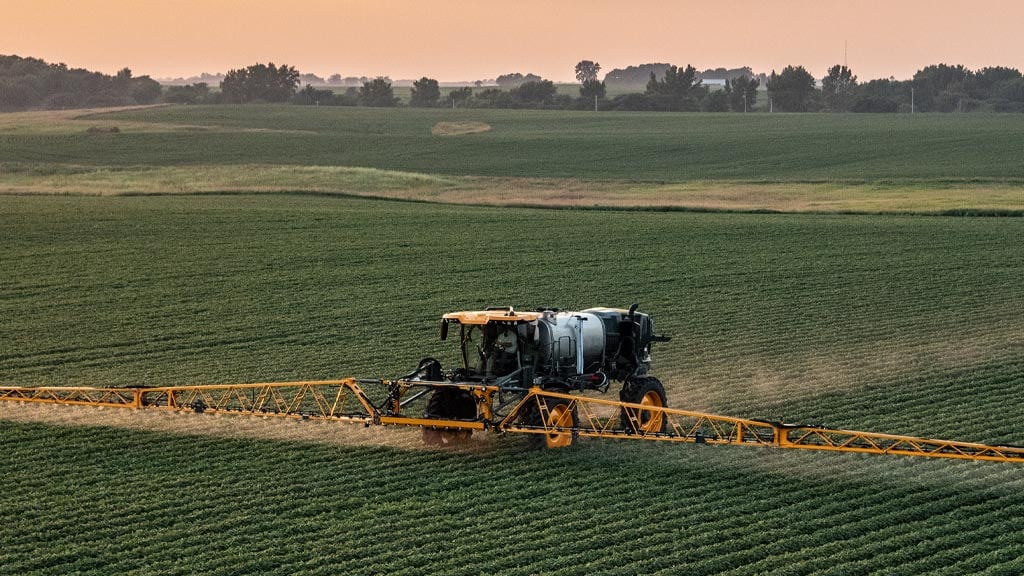 Balanced Spraying for All Day Performance
Balance power with fuel efficiency and spray all day on a single tank of diesel. Experience the uncompromised performance of John Deere PowerTech™ PSS 9.0 L Engine with the Hagie STS sprayer. Accelerate faster with heavier loads and maintain consistent spray patterns for the most demanding field conditions.
John Deere PowerTech™ PSS 9.0L Engine
Get low rpm torque, quick response to load, peak torque, and the fuel economy you've come to expect from John Deere PowerTech engines. Field-proven variable geometry turbochargers provide consistent engine boost pressure and the ability to respond to load quickly across the engine rpm range.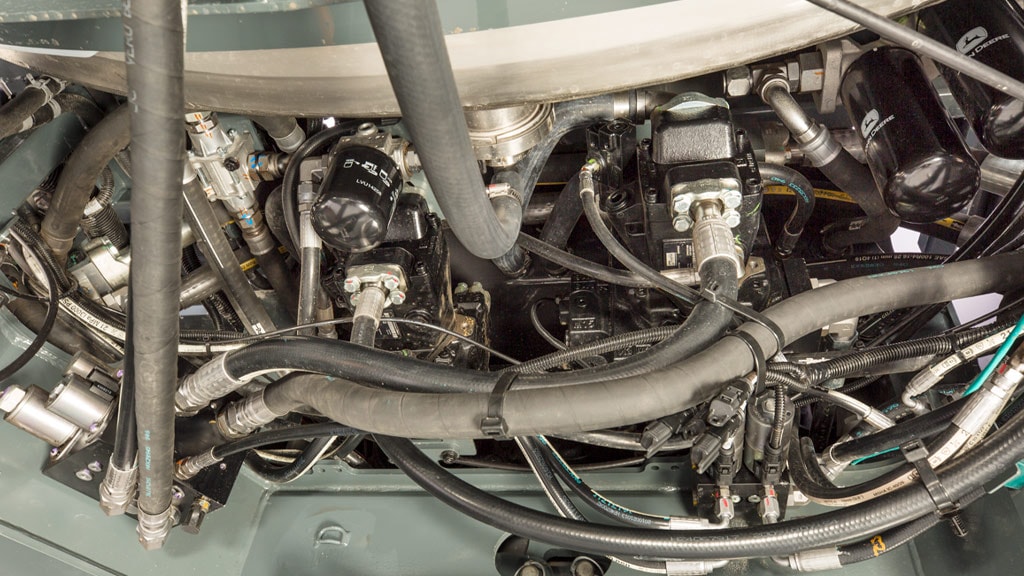 Engine and Transmission
Get uncompromised performance for the most demanding field conditions. With up to 400 engine hp on the STS20, you get faster acceleration with heavier loads, and can maintain consistent spray patterns in difficult conditions.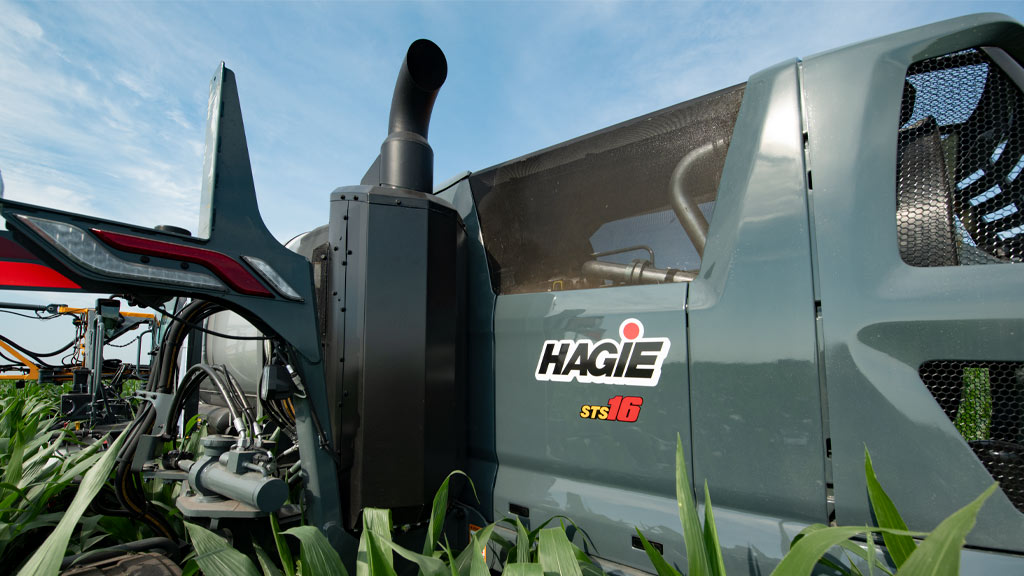 Emissions control system
The integrated emissions control system uses cooled exhaust gas recirculation, a diesel oxidation catalyst, a diesel particulate filter, and a selective catalytic reduction system – all specifically designed to meet your farm's rigorous demands. The aftertreatment system is streamlined into smaller package than on previous models and uses less DEF.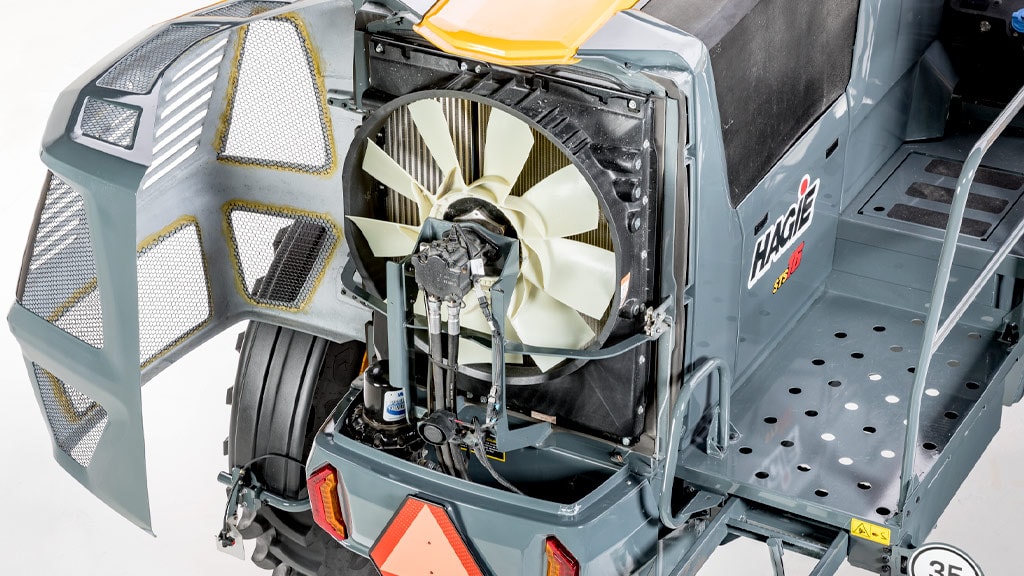 Reversible cooling fan
The cooling system delivers even in harsh operating conditions. As the sprayer turns in the field, the cooling fan will briefly shut off, with power being redirected to the drive system to put more power to the ground for overall machine efficiency.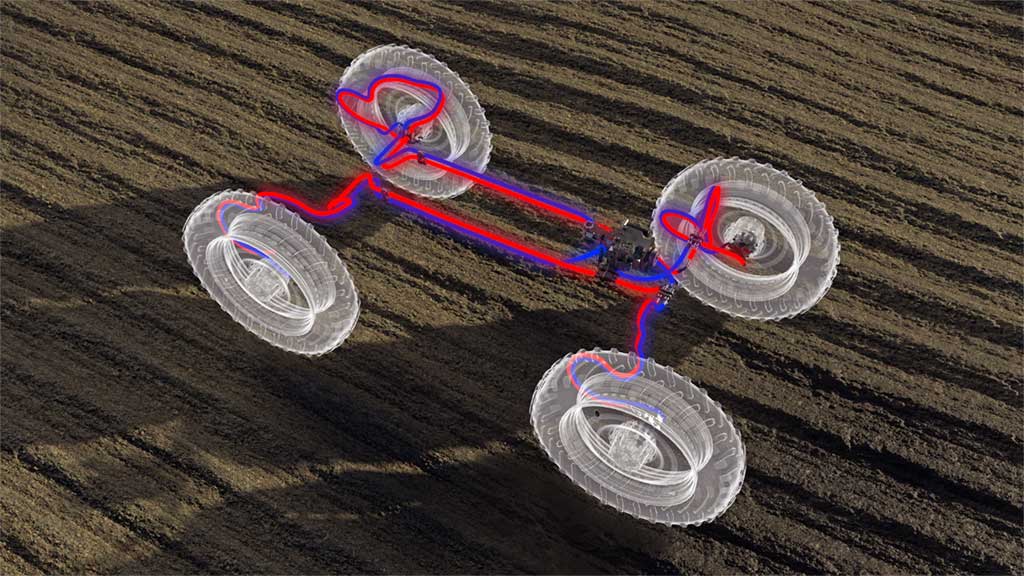 CommandDrive™ all-wheel drive
Tackle the most challenging terrain with CommandDrive. This system continuously monitors for wheel slip and transfers more power to the other wheels for real-time traction control. You can spray over large hills with confidence, knowing that CommandDrive automatically maintains a consistent speed and spray pattern. The combination of CommandDrive and Hagie all-wheel steer (AWS) makes these sprayers extremely efficient, precise and comfortable to operate.
John Deere System shown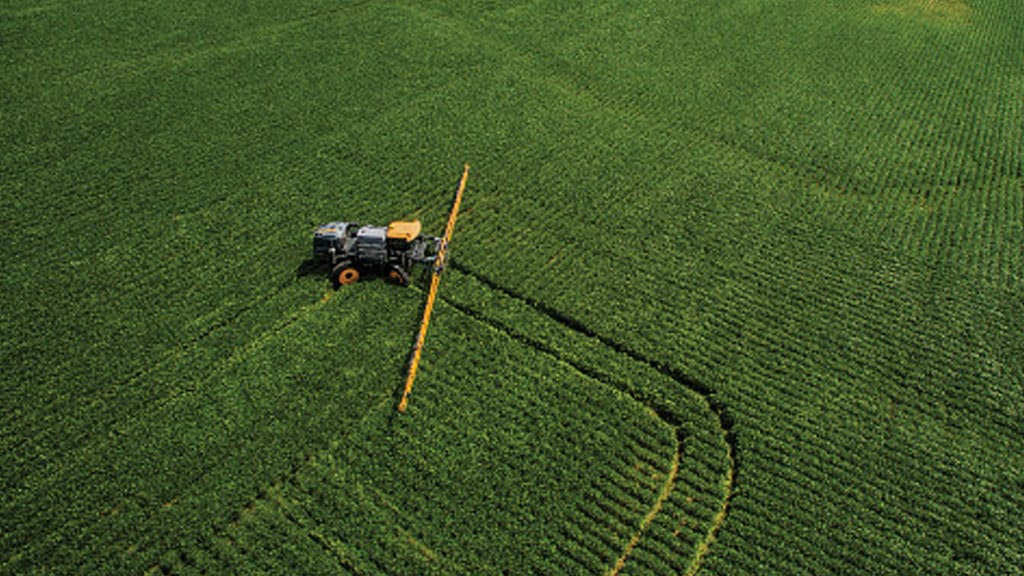 All-wheel steer
Reduce crop damage with coordinated all-wheel steering. During turns, the rear tires follow in the same tracks as the front tires, reducing the total width of the tire tracks during 90° headland turns.