Hagie™ STS Sprayers Versatility & Application Quality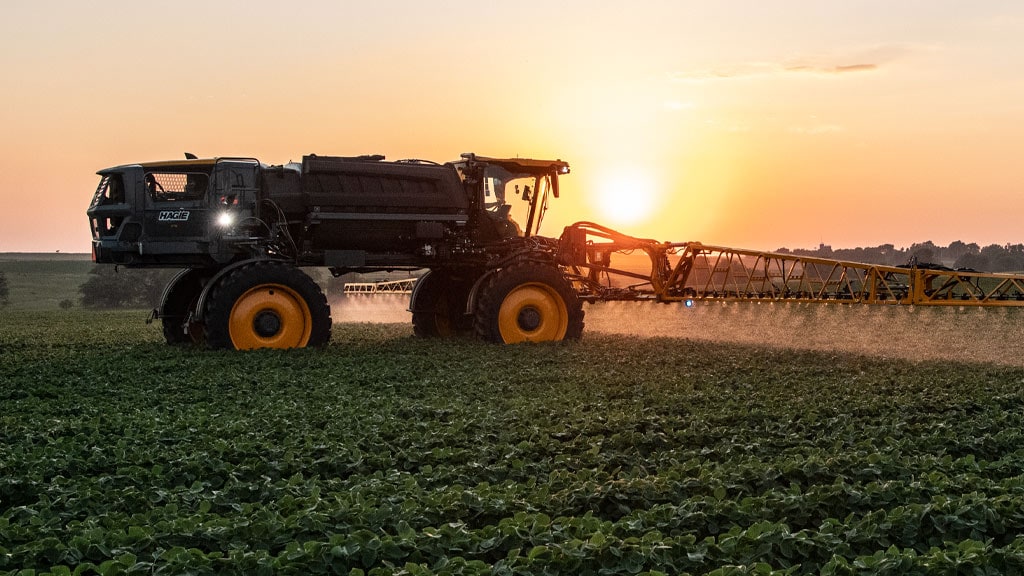 Turning Technology into Application Quality
Our sprayers turn technology into application quality, with the precision and consistency you need from start to finish. Best of all, these features automate application, so you don't have to manually turn on and off nozzles or sections, making it easier for you to operate your sprayer.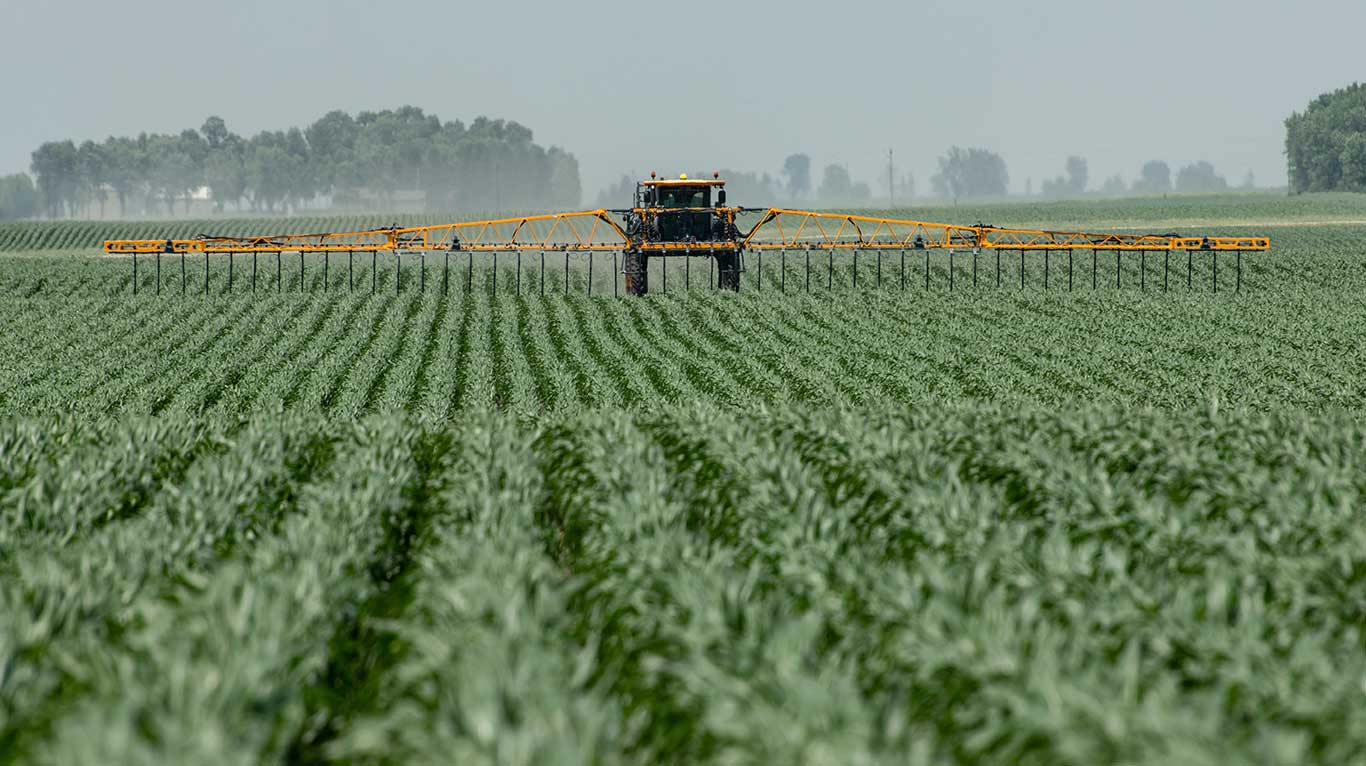 ExactDrop™
Split-apply nitrogen and sidedress insecticides at full boom width with ExactDrop kits. The ultra-lightweight and flexible design reduces the impact of ground strikes, while featuring a narrow transport width and quick disconnect latch. Compatible with Hagie Hybrid Booms and available in 60- or 120-ft. widths.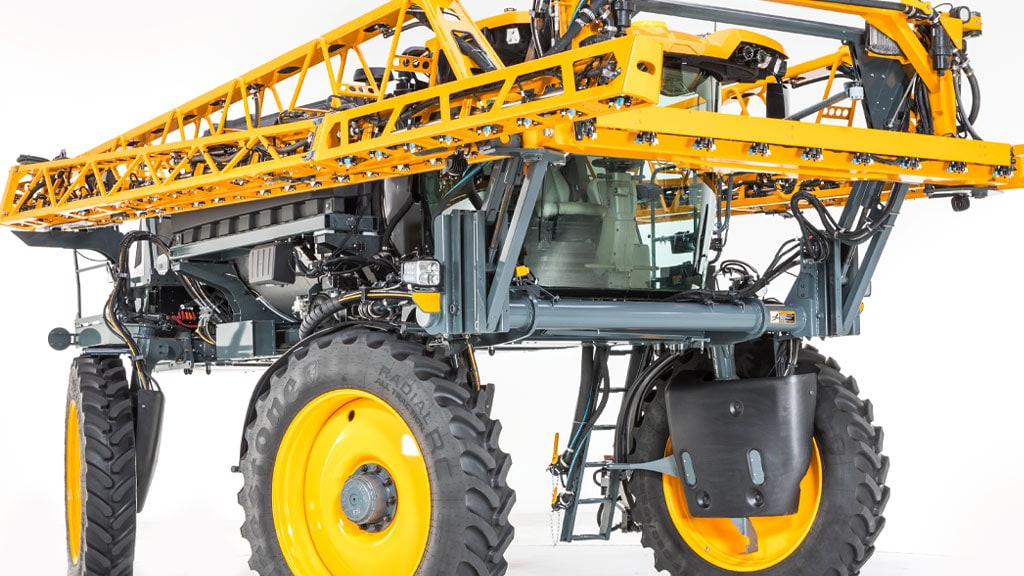 Chassis
The Hagie chassis enables full-season versatility. With the tank centered in the machine, weight is distributed evenly across all four tires for stability in damp spring fields. And the front-mounted boom enables late-season application.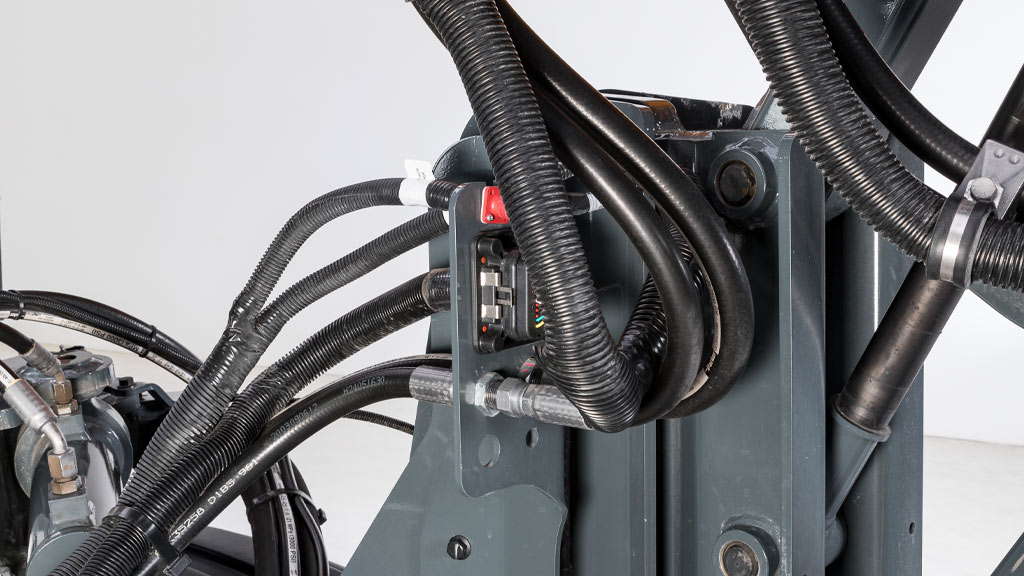 Quick-Tach Changeover
Quick-Tach option allows for a changeover from boom to nitrogen toolbar in less than 10 minutes.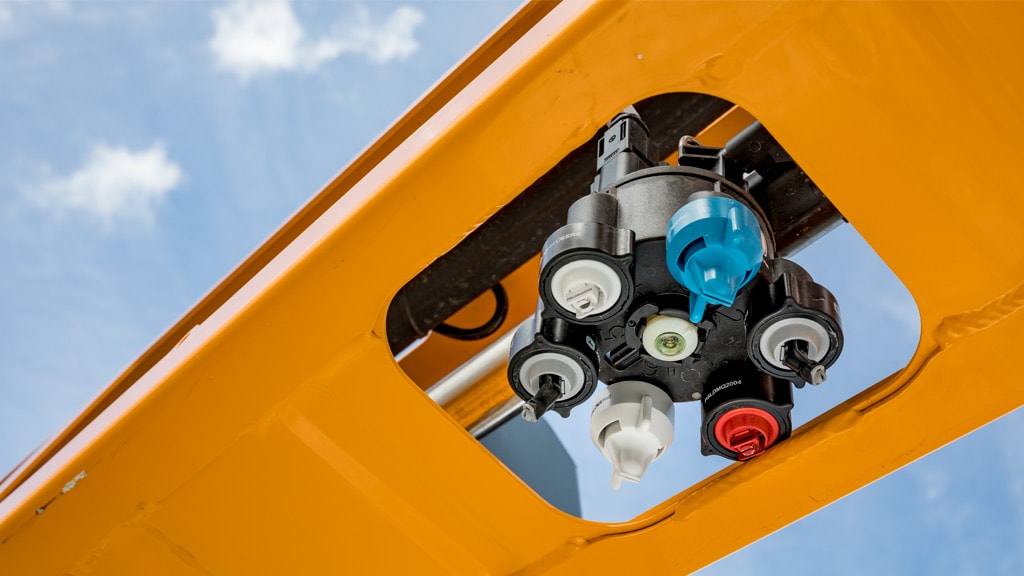 ExactApply™ nozzle-control system
The optional ExactApply system reduces overapplication and thus crop burn, as well as off-target drift. The individual nozzle control has up to 30 hertz pulsing frequency and A-B nozzle design to help decrease overlap, improve efficiency and reduce input costs by 2 to 5%1. Two application modes give you more consistent droplet size from each nozzle at all sprayer speed ranges.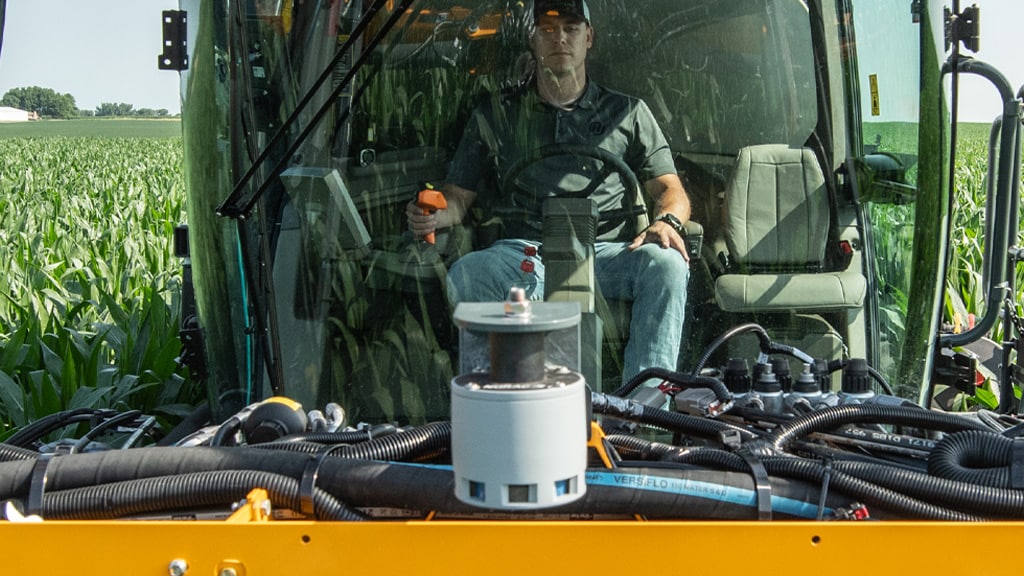 NORAC™ UC7
Offering consistent spray height to target for better coverage and efficiency. NORAC™ UC7 active wing roll simulates roll while reducing overall machine weight and system complexity.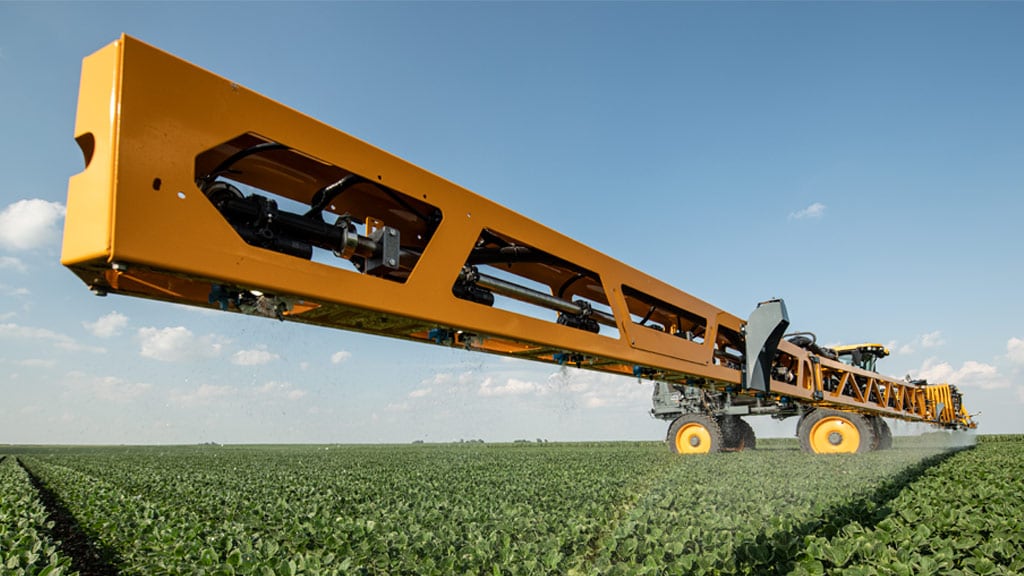 Booms
The Hagie Hybrid boom provides strong, lightweight and versatile options to meet customers needs. Available in a variety of sizes, hybrid booms utilize both steel and aluminum. This Hybrid construction allows the booms to remain strong and flexible in the inside and lightweight at the extremities. This weight pattern reduces inertia and pull on the chassis.
Pressure recirculation and air purge system
Save time and improve spray quality by keeping chemicals in suspension – even when the machine is on but not spraying. Pressure recirculation keeps chemicals in suspension so the boom is constantly primed and ready to spray. The air purge system uses pressurized air to blow out solution lines removing residual product from the solution system plumbing.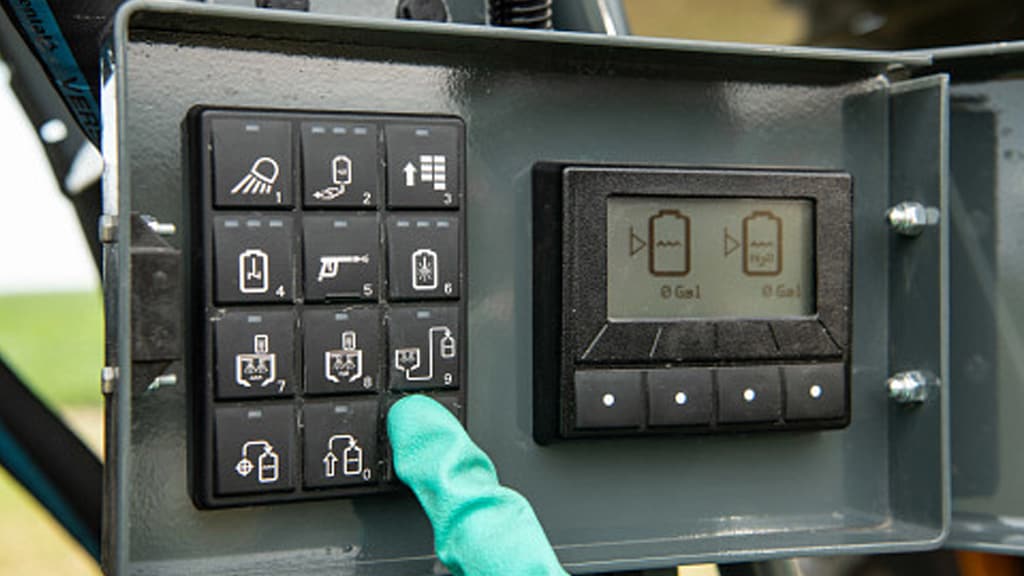 Solution command system
Automate tasks from the filling station with the Solution Command System. The 12-button keypad provides quick and easy operation at the load station for operators of all skill levels.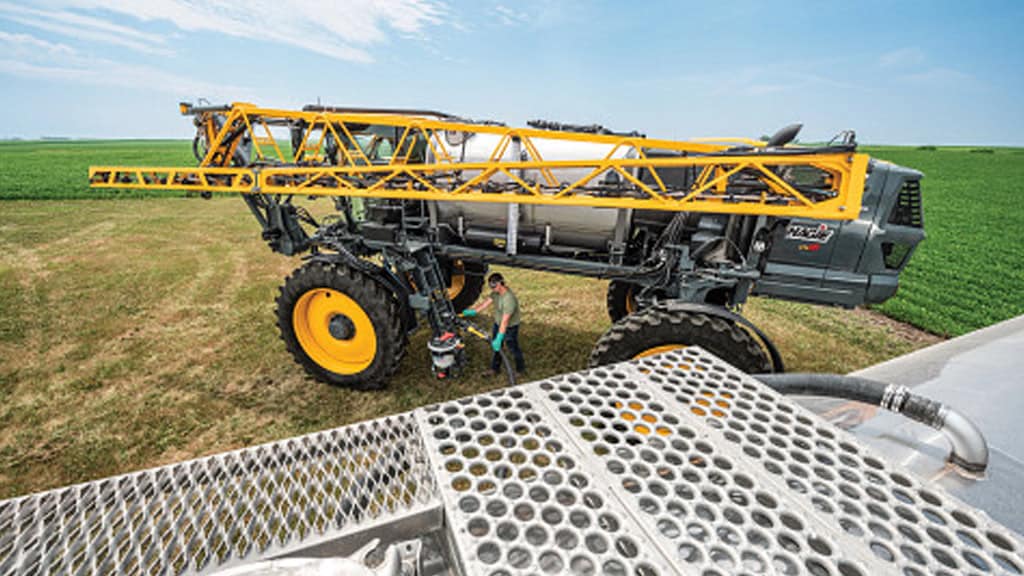 PowrSpray™
Reduce fill time with the PowrSpray option. With a load pump that fills up to 300 gpm, the STS 20 can be filled in seven minutes and STS 12 in four minutes. Products can be mixed onboard with the optional 5-gallon poly eductor.
1Factory study comparing chemical usage between sprayers equipped with and without the ExactApply nozzle-control system. ExactApply is an optional feature and can reduce chemical usage from 2 to 5%. Individual results may vary.